With the many video doorbells on the market today, finding the right one for YOUR needs might be really hard work, but we'll look at the Nest Doorbell camera and explain the features.
Cameras and doorbells. Who thought that someday these two would merge to create a practical security tool that's both convenient and effective?
So effective, that you could see all that goes on around your home environs from the comfort of your phone.
Presenting the Nest Hello doorbell. If you're in the market for an easy-to-operate camera doorbell, we have all the reasons why you should be paying closer attention to this device.
And to sell you in on the idea, find below some amazing specs, and upgraded features that come with the purchase.
[amazon box="B00WBJGUA2″]
Why Nest Doorbell
Quite frankly there are hundreds of other models and brands to go by when searching for a security camera so why Nest? The simple answer comes down to dynamicity.
Out of the box, you gain full high-resolution images, cloud recording, smart alerts, night vision, exclusive perks and so much more at a reasonable price.
Unlike traditional security cameras which would require manual manipulation and handling, this is an upgrade that integrates seamlessly to your smart home system so you don't miss a beat wherever you are.
If this sounds like something worth putting your money into, let's get into the specifics of how to operate a Nest camera.
How Does Nest Work?
For the most part, this is an app-based camera meaning it comes with extra monthly/ yearly fees.
Now before you run for the hills, it's one of the few brands that actually give value for the paid subscription plan. And this we will prove to you in just a few.
You would need to physically set up the doorbell camera before anything.
The good news is you don't have to do away with your chime if the product is compatible with your existing doorbell. Plus, the configuration process is further simplified by a step-by-step tutorial in the app from start to finish.
Once everything is all set, it's time to put the camera to the test. Keep in mind that you unlock exclusive AI features otherwise not available in the standard package with a paid subscription. And this is what we recommend if you'd like to get the most out of your purchase.
Some of the Impressive Features
Full graphic resolution is spot on with the camera boasting 3 megapixels, 8x digital zoom, and a 2k color sensor.
These convert to crystal clear images upfront and even far off, thereby, granting cutting-edge facial recognition for whoever is at your doorstep.
To add on, the wide 160-degree angle lenses squeeze in a wider radius into the frame. So apart from up-close views you equally have a deeper field of view into your front yard as well.
Being able to communicate through your camera is one privilege not many security cams bring to the table. With Nest, you benefit from noise and echo cancellation such that the audio sounds incredibly clean.
Sometimes even the best of cameras fail at capturing recognizable images and videos, especially in the dark. Not with Nest doorbell though.
Thanks to the color sensor, and HDR imaging, dark shadows are rid. So even if you don't have a floodlight close by or a porch light for illumination, you have nothing to worry about.
Seeing as it is an outdoor camera, weather conditions come into play. Luckily, Nest Doorbell has an IPX 4 weather resistance rating.
This, coupled with the durable housing, can withstand rain, snow, dust, or harsh weather while still capturing smooth videos.
Exclusive Perks with Nest Aware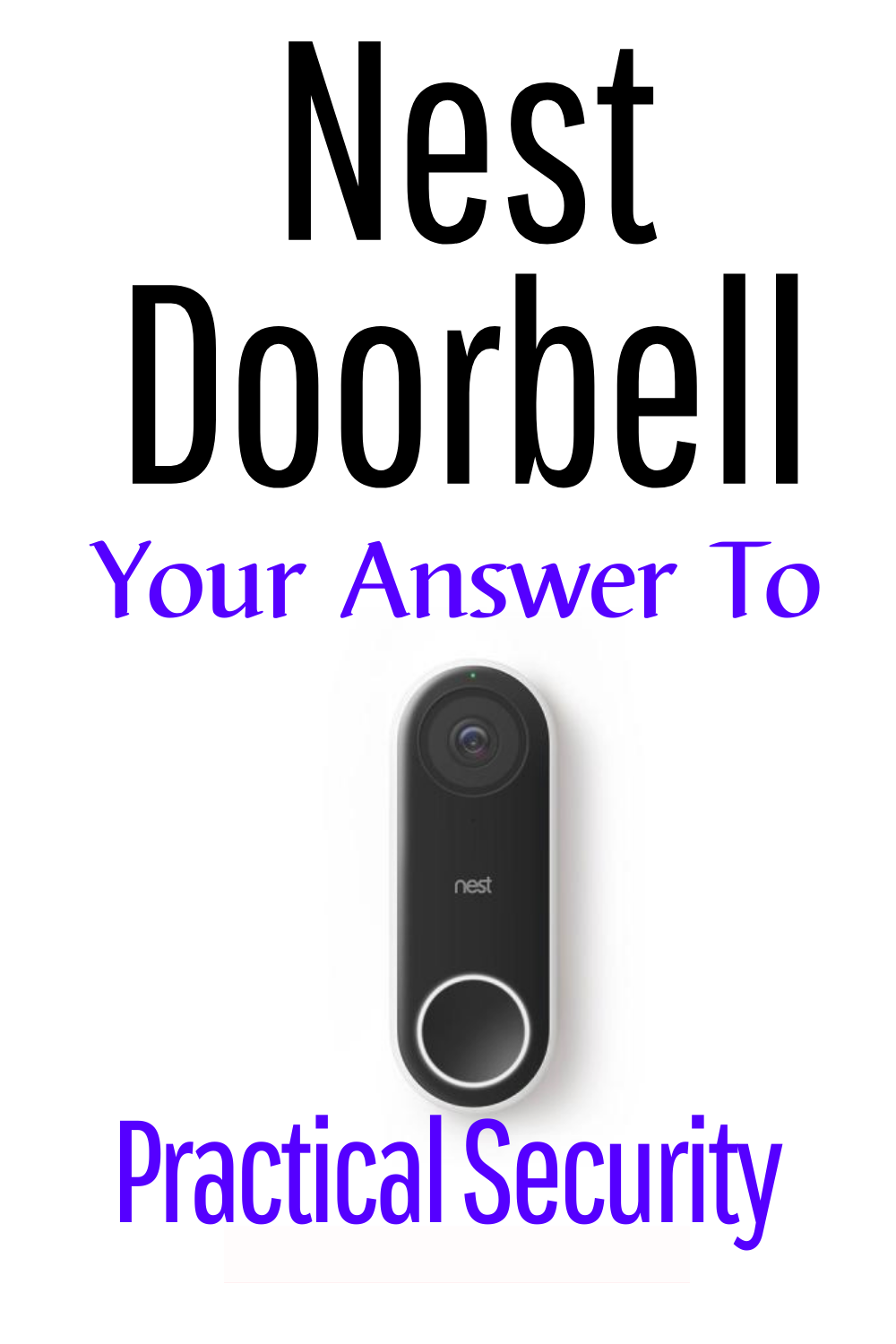 Given that there are different plans up for grabs each with unique offers, it all depends on what works best for you and your particular needs.
All the same, remember those premium features we talked of earlier? Well, with Nest Aware these could be at your disposal.
24/7 day and Night Non-stop Recording
Typically, motion-triggered recording is often the standard, and this works well, but who said it has to end here?
It's happened before that the camera footage cued in a second too late and happened to miss a crucial detail, say the delivery guy for instance.Read more on how motion-triggered recording works.
When you upgrade to full-time recording nothing goes by unseen. You can monitor all that goes on even without them having to ring the doorbell.
Unlimited Cloud Storage
Having access to pre-recorded messages could be a savior especially if you are looking to get ahead of any suspicious activity.
The Nest Aware subscription offers up to 60 days of video cloud recording, depending on which plan you have in place.
Now when we mention subscription, some of you may be turned off, but starting at just $6 a month, it`s a no-brainer really.
You may like
It gets more exciting in that you get to choose how far back you want your video history to go. And if your camera gets stolen or destroyed, you can always access the backed-up files from your phone, tablet, or computer.
Customizable Activity Zones
You can now select up to 4 activity zones in which you'd like to keep a closer eye on leaving out those your camera should ignore.
Once an activity is recorded, the notification immediately pops up on your timeline along with a shot to show what your camera picked on so you can take necessary action.
Advanced Person, Vehicle, Animal, and Package Alerts
Nest Aware takes away the guessing by enabling you to tell exactly who or what is at your front stoop. The alerts are integrated to sync with this function so you get different kinds depending on what is in your camera's view.
Even better, the smart device can not only differentiate images but sounds as well. So you get different notifications when a person is speaking and when your dog is barking.
Facial Recognition and Voice Announcements
Speaking of artificial intelligence, the app allows you to tag faces and names, and over time learn to recognize familiar ones.
Soon enough you'll start to receive voice announcements bearing a name to the face at your door.
Drawbacks
There is no such thing as a perfect product and Nest hello doorbell is not an exception, just remember that what one person takes as a negative should not be a negative to you.
Does not feature emergency call in the app
Is nearly worthless without the paid subscription service.
Requires a large bandwidth of about 2mbps per camera to operate smoothly.
Might be expensive(this will depend on what value you put on your loved possessions)
Now if you check at user complaints, you`ll find that these are from a minimum as one reader wrote "Our Best doorbell loses power occasionally and I question it's how these eyelets on these wires connect with the terminals on back of the Nest"
But You can check the complaints here and make your own informed decision.
This is a product that`s gotten 4.7 out of a maximum of 5 points from 1,128 global ratings. Check user reviews here.
DIY Installation
Nest is easy to install and you don`t need a professional to have it done, still unsure? check this short video that walks you through step-by-step installation, the video is just under one minute.
Conclusion
Overall the Nest doorbell camera is an admirable contender for a home security camera that's easy to operate yet powerful. To make a purchase, find the latest price on Amazon.