Every property owner wants to safeguard his own residence so as to keep his family members protected. In fact, this ought to be the motto of every single citizen since it will thwart all types of crimes from happening in today's world.However, many of us go for a home security system only after something undesirable has taken place in our residences. Vandalism and robberies are occurring on a regular basis in most of the cities across the globe.It is time for us to take adequate measures for providing security to our loved ones who are residing
at our residences. Home security camera installation is a must for every single house these days, and a lot of research is going on to make these devices sophisticated as well as effective.
In the subsequent paragraphs, we are going to throw some light on the essential steps required for home security camera installation.
1-Figure out the location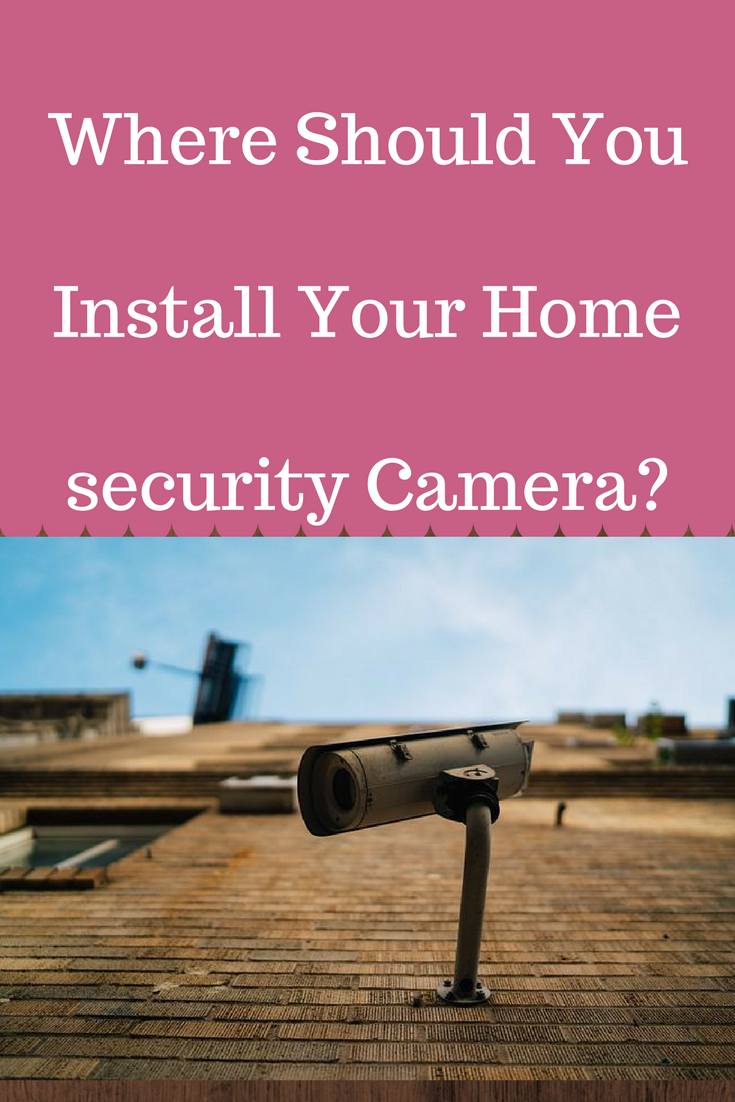 First of all, it is imperative to select the exact position where the camera is going to be installed.
Perhaps, one will be needed in the front so as to observe who is approaching the front door or what is going on outside.
Furthermore, you might require multiple home security cameras in order to keep an eye on various entry points into the residence.
Figure out the areas you want to have the camera installed before you start and find out you installed at the wrong place.
2-Wired or wireless Security Camera?
After taking a decision on how many cameras you prefer, and also where they are going to be placed, it is time to think about whether the devices will be wired or wireless.
Although wireless devices were not much stable in the previous years, with the advance of the recent technology they are not going to disappoint you in the long run.
It would be prudent to connect your camera to your home network or to your personal computer with the help of a wire which will also prove to be cost-effective for you. Check an earlier post on some

top security cameras

here if you missed it.
On the other hand, it would be better to go for a wireless router in case you do not prefer the idea of drilling holes and making the cables visible to everybody or if the location of your home network is quite far from the positioning of the camera.
3-How To Do The Monitoring
Next, it will be judicious to make a decision on how you would like to monitor after working out the positioning as well as the type of the home security camera you want to be installed.
A live stream that can be accessed from any computer via Internet will not be a bad idea after all. Another important decision would be to figure out whether you prefer to record the surveillance.
In order to record, you should consider buying some type of Network Attached Storage (NAS) unit.
You may also go for something identical to a USB attached drive. This is going to depend on the type of software which is included along with the home security camera.
4. Choose Your Preferred Brand
Now it is time for you to go for different brands of home security cameras given that you already understand what exactly you are looking for. After the shopping is finished, you need to purchase the devices
.
Click here To View Security Cameras
Once the product has been purchased, it is time for you to prepare for the installation. Firstly, the packages should be opened up and everything should be placed on the table.
Next, you must devote some time to sit down and go through the instructions that come along with the devices.
Going through everything and comprehending the required actions are very important at this stage. Although it could be quite challenging for several individuals, skipping any particular step might prove to be costly afterward.
Moreover, it is advisable to have the camera attached to your router or home network so as to configure it in spite of it being wireless.
6. Follow The Tnstructions
Subsequently, you need to start installing the cameras in their specific positions, and for this reason, it is important to follow the instructions provided to you. Make sure that you are equipped with the correct gear and tools for installing the devices.
Remember just because you installed a previous security camera does not mean the present one is the same.
After the installation process is completed, it is imperative to verify the view of the security camera on your computer and also conduct several tests, for example, have someone walk in front of the camera and see whether it is possible to observe them.
In case you do find some glitches, make it a point to do some fine tuning so that you are able to get the view that you are looking for.
8. Run Tests After Home Security Camera Installation Is CompleteLastly, you are advised to run some tests after everything has been set up according to your liking. Firstly, request someone outside your residence to pull up the feed from the camera on their own personal computers and verify whether it is visible or not.
In case you are recording the feed, make it a point to make sure that some time has elapsed since the start of the recording so that it will be possible for you to go back and view what exactly had been recorded.
It will be injudicious to think that you have already become successful and then find that there are still some snags in the recording for any particular reason.
Must Home Security Camera Installation Be Done By Professionals?
Not really if you are a DIY person then you can have this up and ready in no time, as mentioned above the cameras come with installation advice that you can follow and get it to function all by yourself.
If you feel you have 2 left hands when it comes to technical matters then, by all means, get someone qualified to do the installation for you.
Conclusion
That's all for you! Use these above-mentioned guidelines to help you install your home security system. Bear in mind that although you may be required to do plenty of work for the home security camera installation, it will definitely provide you with the desired results.
Hope this was helpful.if you have any questions, please leave me a message below and I will get back to you, if you know anyone who can benefit reading this post, then do share with them in any social media of your choice.