I`m sure you love the holiday decorations you see in some stores. When it comes to outdoor Christmas decorating ideas, you need good quality but affordable items. Buy items that have more than one purpose, quality items you can redecorate and use on different festive occasions.
Glittery, or traditional, and modern; Christmas decorations are lovely both indoors and outside! but you can still decorate abundantly within budget or even for free.
At times, it can be a challenge to get the festive Christmas look you want for your home inside and outside.
For outdoor Christmas decorations, your front door introduces visitors to your holiday decorating style, this can be done before you've decorated your Christmas tree.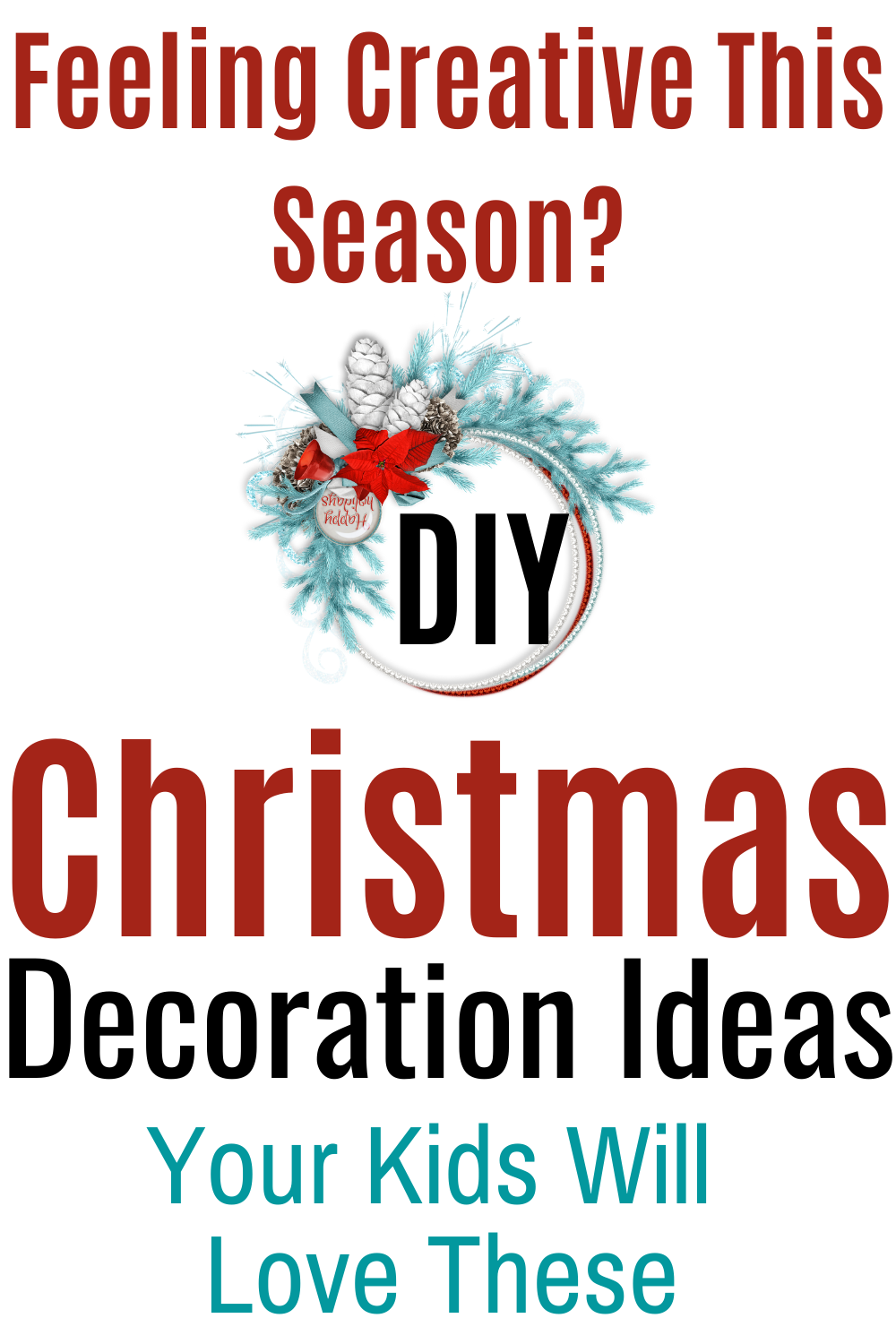 Traditional Christmas front-door decorations are ok, but how about a real DIY Christmas deco?
Before you rush out to go shopping, remember holiday craft projects can be fun for kids and the whole family. These are sure to make for much loved handmade gifts for family, and friends.
Below are some brilliant and easy DIY Christmas crafts for kids and the whole family best of all, they are all cheap to make.
I don't know how crafty YOU are, but I love fun and simple crafts as I feel like I have two left hands, so I want everything simple but that does not mean I can not get creative.
Please understand that I can not post a step by step images, the files will be too heavy and might crash my site.
There is no secret formula for a gorgeous Christmas front porch you have to just do it, be creative, and not be scared to experiment!
Outdoor Light Christmas Decorations
A simple lighted wreath hang on the front door will add so much magic and glamour to your outdoor Christmas decorations. Before adding the string lights to create outdoor lighted Christmas decorations, decorate the wreath with DIY ornaments.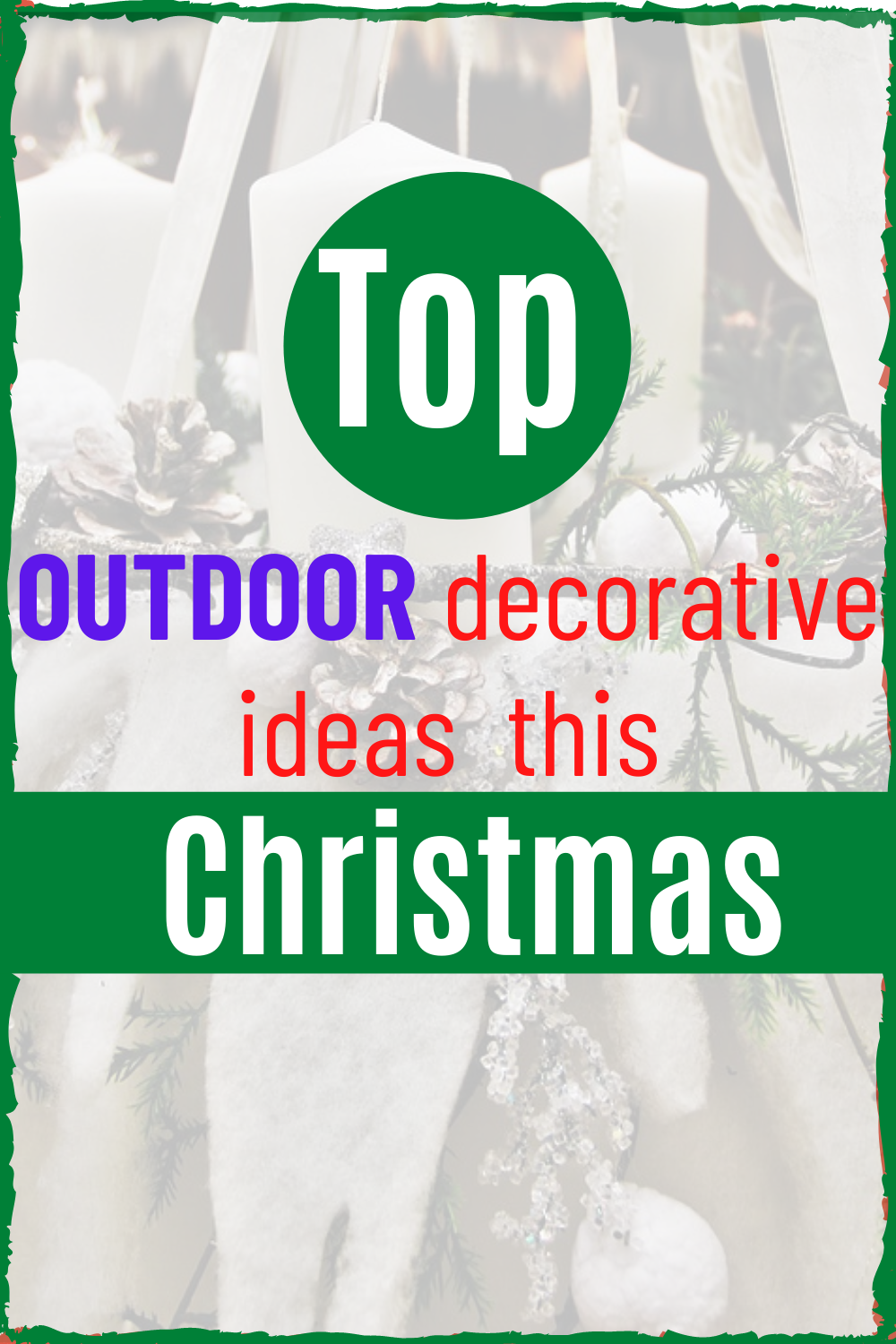 Pinecone Garland
This is timeless down to earth simple look that never fails to impress.
Hang this on your door to get a simple farmhouse look.
Twirl some lights around the garland before hanging on the door or anywhere outside(that`s not to say it`ll look out of place indoors).
Have a tree or a fence in your front yard? this simple decoration works anywhere outdoors. Spray with some gold color before hanging if you want some bling.
Walkway Decoration
Decorate the head of your pathway without spending a cent simply by using recycled mason jars. They make perfect candle holders that also shield the flame from the winds.
To complete the look, add surrounding springs of evergreen, or pinecones, they will look pretty whilst helping to hold the candle steady.
You might like this for your walkway security.
A traditional Christmas door and traditional Christmas walkway would not be complete without a festive evergreen wreath.
Magical Mats
I get it, we all already have doormats, but this season, swap your regular doormat with a distinctive Christmas themed doormat. This is not only for the glamor, but what better way to stomp the snow off before going inside?
Pretty Christmas Porch Decor
One of my favorite outdoor Christmas decorating ideas is glamming the porch. It`s easy and done in minutes.
Put a small table on the porch then cover it with holiday patterned fabric(assuming you already have one). Add Pinecones, a festive wreath, and large candles, this is a minute's work but looks great.
Christmas Light Burning Bush
This came out of necessity while thinking of what to do with all my tangled-up Christmas light strands that I could not seem able to untangle.
Put your coiled Christmas lights in a shallow container, add DIY(not too much) sand on top of the lights. Insert dry twigs into the sand when lit up, it gives a bush-like fire appearance.
This way, your tangled-up lights get to good use instead of throwing them away.
If you want to instantly feel the joy and magic of the holiday season, you just have to use items you already have, you realize most decorations here use pinecones, this is free and even the few items we mentioned that need buying does not cost much.
The trick is to buy quality than quantity. You can`t go wrong with Burlap and Pinecone when it comes to Christmas decorations for indoors or outdoors.
Conclusion On Outdoor Christmas Decorating Ideas
If you want a fake Christmas tree that looks REAL, take a look at these affordable artificial Christmas trees that look SO real, all you have to do is add ornaments of your choice.!
Many people these days are choosing not to spend money every year on real Christmas trees, invest once in a good artificial tree that you can use again and again.
Do you decorate outdoors for Christmas`? what are your top DIY products for decorating? let me hear from you.
Can't decide on what`s the perfect outdoor Christmas decorating ideas this year? Amazon has a selection of indoor and outdoor Christmas ornaments and decorations, check what works best for you.