If you are looking for some security props to keep an eye on your home or business from anywhere then the compact, stand-alone wireless security cameras are the ones for you. They are easy to set up and operate.They live stream video footages directly to your smartphones, tablets, or a PC along with instant notifications in case of any disturbances in the live feed. Most of these wireless cameras for home use or business are equipped with features like the night vision and the automatic motion-detector recording.The wireless digital surveillance camera is a simple and smart way to keep surveillance on your property. It offers an assurance by enabling you to keep a note of things going at your home or business while you are away from the live feeds. It helps to know that the video is just a button tap away.
How to choose the best wireless security cameras
The best selection for wireless security camera must have some or all of the below mentioned key features:
Infrared to detect motion at night.

Sensors for the windows and doors. In case an intruder is out of the camera's focus, you will still get alerted to their presence.

Facial recognition to identify a stranger.

Good video quality preferably with HD resolution. Better streaming quality and reliable alerts would be more helpful.

Equipped with two-way communication which can be very useful to keep an eye on kids, babysitters, house sitters or pet sitters.

Good battery life

Unobtrusive design

Better cloud storage
Best Wireless Security CamerasThe best wireless security cameras are evaluated based on their design, the process of setting up the camera, features included, mobile apps, audio/video quality, and its overall value. Based on that, here is the list of the best wireless security cameras:
Rating: 4 out of 5Product Description:Arlo Q is a white diamond-shaped camera, except for its black lens and the bevel. The 3 x 3 x 1.5-inch camera pivots rotate freely on the ball head.An over-all best webcam-based security cameras. It has much higher video resolution and uses the best software. It doesn't require a base station. As it does not need batteries to run, it can work continuously without trouble. Check more about this product here in an earlier post.The motion and sound detection systems used in this camera are also top of the line in comparison to other cameras. The installation process is easy and trouble-free.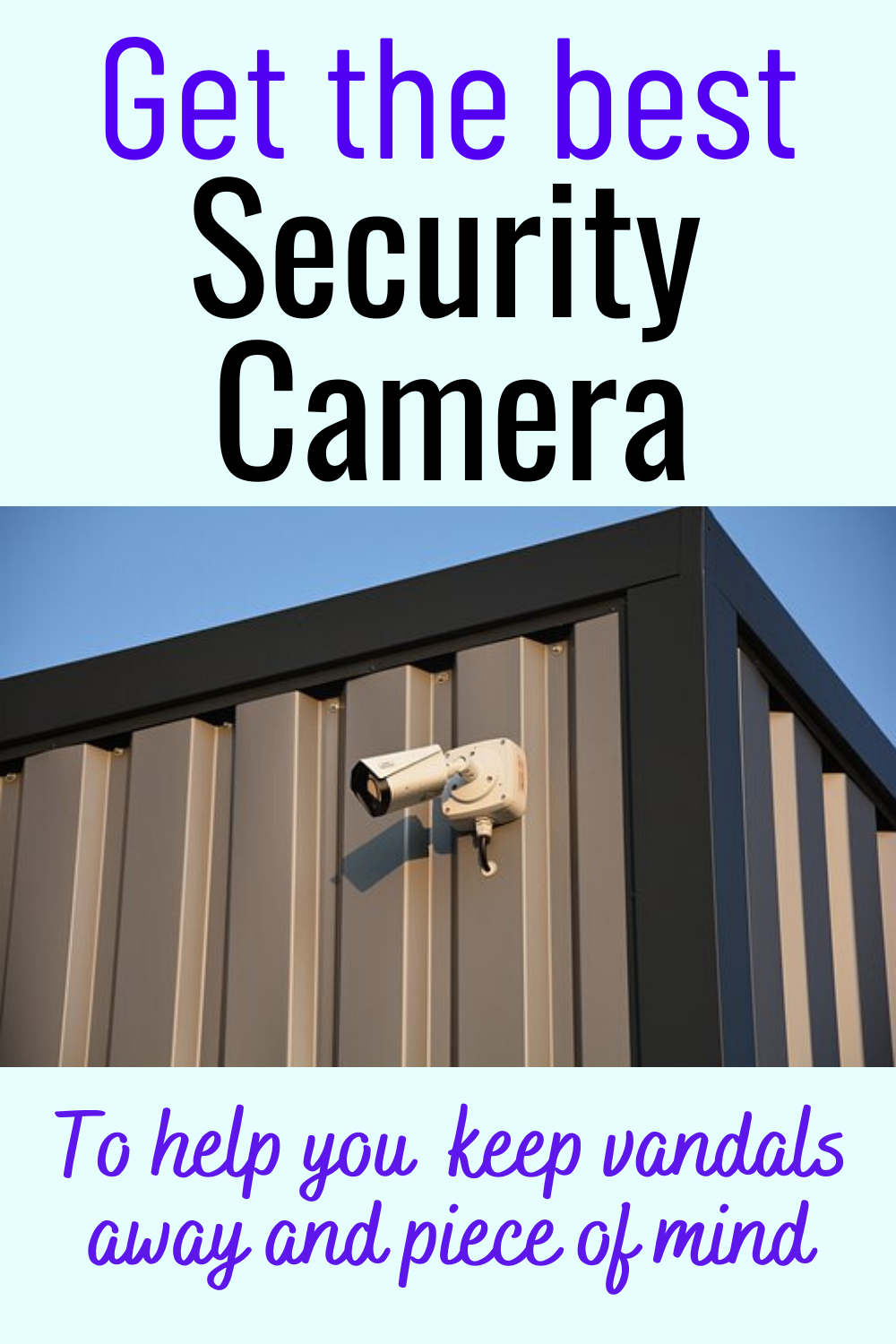 Pros:
Simple and trouble-free setup

Intuitive and flexible scheduling

Most comprehensive motion detection

High-Quality video resolution

Generously free cloud plan

Easy video sharing
Cons:
Single-user app

Custom Mode is difficult to set up

Motion-detection does not include activity zones

Expensive subscription
Rating: 3 out of 5Product Description:The Belkin is about the size of an iPhone 4 with a compact design. It offers a motion-activated recording. You can save the recorded footage online. It is much easy to set up. It can control WeMo home accessories.The video quality could do better but still a good wireless security camera with a good combination of useful features at a great value. This made it to the list as it is really affordable and for the price
, you really get a lot for your money.



Pros:
Affordable

Easy to set up

Remote control of home accessories

Night vision
Cons:
Struggles with streaming at 720p

WeMo functionality is in a separate app
Rating: 4 out of 5Product Description:A camera with a sleek design and a smooth, cool-gray metal stand that supports a black camera eye. The camera is supported by the magnetic base. It has a single LED on top of the lens that stays green when it is connected and recording.It's an excellent upgrade that delivers even higher quality 1080p video which is hard to beat, an impressive night vision, and better sound and motion alerts. This is the best smart home integration security camera to buy.Pros:
Excellent video quality (1080p)

Easy to set up

Excellent night vision

It can be programmed with Nest Protect and Nest Thermostat.
Cons:
Costly

Monthly subscription needed for extra features

Less powerful microphones and speakers
Rating: 4 out of 5Product Description:An attractive security camera with an ovoid-shaped, smooth and curved body, this camera is a top-notch indoor as well as outdoor wireless security webcam. It is weatherproof and waterproof. The high-quality video capture is second to none.The desktop and the mobile apps for Arlo Pro are powerful and easy to navigate. Along with versatility, they offer a good set of useful features. It is powered by a 2440-mAh battery which is rechargeable and it lasts for six months on one charge.with over 15,000 positive reviews from people who purchased this product from Amazon
, you can rest assured you`re getting one of the best security cameras should you decide to Buy Netgear Arlo Pro
Pros:
Quick and easy installation

Smart interface with

good

set of features

Best video capture quality

Solid audio quality

Flexible scheduling

Geofencing is tied to the phone's location

Samsung SmartThings and IFTTT integration

Generous Cloud-subscription plan
Cons:
Accessible only from one device at one time per account

No option for continuous-recording

Sharing is limited
Rating: 3.5 out of 5Product Description:Sitting on a well-designed magnetic dock, this is more a lifestyle camera than a security camera. It runs on a  rechargeable battery. The battery life is for two hours. It streams good quality 1080p live video recording 24/7 and sends instant alerts on the phone when it detects motion.The features include smart filtering, two-way communication, a time-lapse function, and night vision.
Pros:
Easy to set up

Simple finger-swipe interface

Crystal clear night vision

Free cloud recording and storage

Excellent app

Great design
Cons:
Very basic

Weak internal battery

Canary Smart Security Camera
Rating: 3 out of 5Product Description:Canary keeps your mind at ease with its 147-degree lens view that features a high definition 1080p video recording. This camera is also useful while you are at home as it can sense the air quality, temperature, and the humidity. It helps create a pleasant as well as a healthy atmosphere to live in.With over 4000 reviews you can be sure this product is loved by many.Pros:
Complete 1080p video feed

90+ decibel built-in alarm

Motion-activated recording

High-quality audio recording

Shortcuts for emergency calls
Cons:
No automatic alarms

Limited recording time
Where To Buy The Best Wireless

Security

Cameras

There are different online and offline shops selling home security cameras, you should do your homework and find what works best for you, in a previous post, we gave tips on buying security cameras for your home.If you`re purchasing online, then Amazon is the

favorite place to shop, check this post that explains why Amazon is the best place to shop online.
Trusted

Safe shopping

Free shipping

Large selection

on

products

Return policy protecting buyers
Conclusion:If the camera is for security purposes then a Wi-Fi security camera that comes with an alarm, night vision, instant and reliable notifications would be the best-suited one for the job.In case, you intend to use the camera for outdoors then it would be prudent to inform the passer-by that they are on camera. You can place a small notice board alerting them of the same. If it is for indoors then there is no need.If you plan to buy a security camera just for lifestyle purposes then an alarm probably isn't necessary but a camera with two-way audio and unobtrusive design definitely will be.In the end, out of all the wireless security cameras mentioned above, the Netgear Arlo seems to be the best WiFi security camera yet.The important deciding factor is the complete wireless connectivity with solid 6-month battery life. Moreover, the video quality is impressive and it is waterproof so it can be used both outside as well as inside.If you have any questions, please leave a message below and will
surely get back to you. If you know anyone who can benefit from this post, go ahead and share it with them in your favorite social media.