Product: Ring Video Doorbell 2

Overall Rating: 3.5 out of 5
Price: $99.99
Where To Buy: Amazon
User Rating: The product has 4.5 stars from 1235 buyers.

Introduction To Ring Video Doorbell
The ring is an Amazon-owned company that has come a long way when it comes to video doorbells as well as wider security cameras. There might be many ring video doorbell 2 reviews, you might want to check several user reviews here.
This is so you see what other people found lacking or what they liked most.
The latest range of Ring security is quickly gaining momentum. It is becoming the new de-facto name for smart devices to make sure that your home as well as an office remain secure via your smartphone.
The upgraded version does not require to be hardwired. This makes it easier to use.
This feature also helps boost the interest of people in these devices. The Ring Video Doorbell 2 performs well enough to have outdone other similarly-priced devices such as the SkyBell HD.  
As was the case with the earlier versions of Ring doorbells, this Ring Video Doorbell 2 also is a Wi-Fi-connected security camera equipped with two-way audio communication. 
It offers a $30 annual cloud subscription that can help you save as well as share all your Ring videos. It lets you keep video evidence of whatever was captured by the doorbell.
One of the best things about Ring's doorbells is that it also includes basic motion detection which triggers video recording as well. 
It is capable of capturing videos of people who have merely approached your doorbell.
Once installed, the device does not look too out of place next to your door on the wall. The battery could be a little bigger.
But having said that, Ring claims that their battery will be lasting between six months and a year. 
Installing Ring Video Doorbell 2
Setting up and installing the Ring Video doorbell 2 is really quite easy. You don`t need any professional for the installation as the guide that comes with it is more than enough.
Once installed, the experience of using the Ring Video Doorbell 2 is like breathing air. It sends you notification on your smartphone as or when someone passes or approaches your door.
If they press the bell button, then a chime will sound and you will receive a video call on your phone. 
Ring Video Doorbell 2 Overview
Nothing about Ring Video Doorbell 2 seems like a brand new experience. You probably wouldn't want to replace your already installed previous model for this new one.
However, the Ring Video Doorbell 2 has indeed brought in some incremental changes that are most welcome.
What do you get with this upgraded Ring Video Doorbell 2?
It now has improved video quality. The earlier video resolution was 720p and now it has been upgraded to 1080p. This did improve the video quality.
However, the extra clarity of the video will probably not be needed all the time. It will only be necessary when you are trying to positively identify a bad guy. 
It also has an upgraded night-vision mode. Now, for the first time, it uses an RGBIR sensor and the result is that now, the night-time video quality is better.
This is due to the upgrade that the camera can now capture higher-quality images even from greater distances.
The upgrade also features a new physical design. In the earlier models, it could either be hardwired to the existing electrical leads, or they would run on internal Lithium-ion batteries.
The first-generation doorbells had a fully integrated battery inside the doorbell case.
You might also like
Ring video 2 replacement battery
This required a recharge which was tedious as it involved removing the entire device from the wall to plug it into a USB adapter to recharge inside the house. 
The newly upgraded Ring Video Doorbell 2, however, comes equipped with a removable battery.
You can now just grab the battery instead of taking the entire thing down for recharge. 
Video Doorbell 2 also comes equipped with two faceplates. The first one is bright and silvery, while the other one is darker which is reminiscent of bronze. 
It now has better motion detection. Ring Video Doorbell 2 has heat-sensitive infrared motion sensors that display an improved accuracy.
Pros And Cons Of Ring Video Doorbell
No product is perfect and Ring video doorbell 2 is no exception, there are some very positive aspects of the product and some tiny bits that could be improved upon.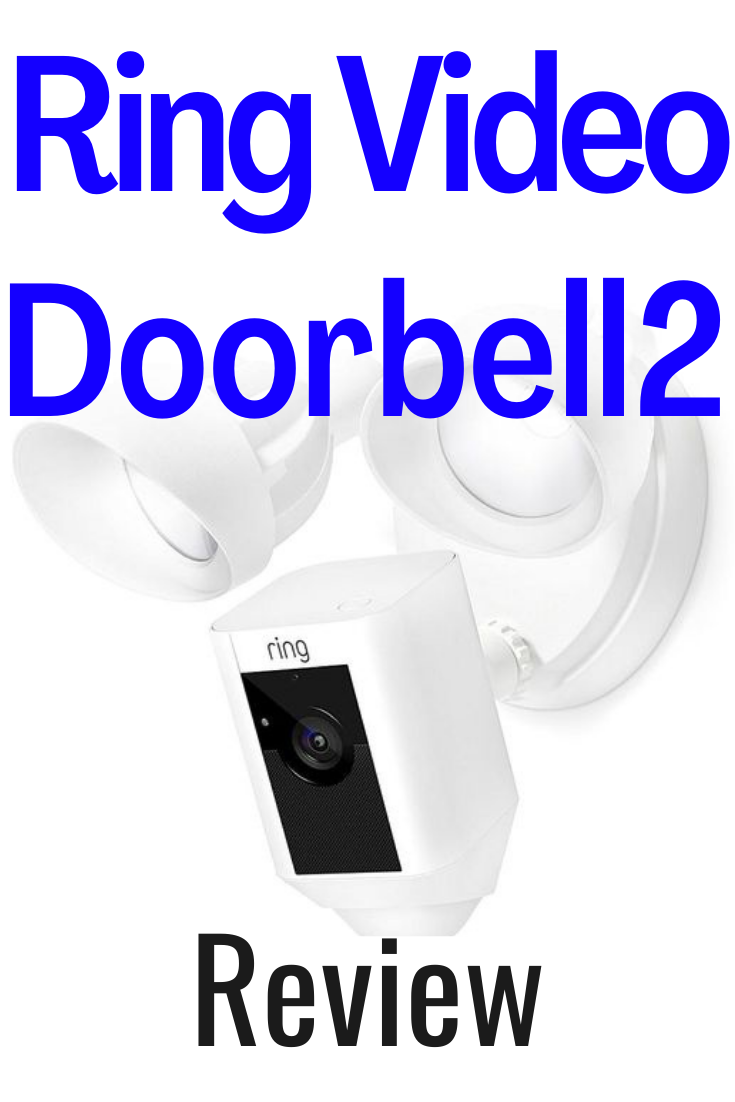 Pros
Improved motion sensors

It has a 1080p video resolution

Nice design

The app is easy to use

Easier WiFi setup at least, once you have connected the Chime Pro

Tech support is helpful and speedy in its operations. 
Cons
The new ring doorbell 2 battery

is inscrutable 

Not a brand new experience that you hope for.

The device is under-documented

No free video storage

A little bulky

A new battery is difficult to remove from the battery case. Needs its own instruction manual.
Who is it for?
Unlike in the past when security cameras were for the rich and famous, it's now common for anyone to have one installed, thanks to the wide availability and affordability.
Anyone who feels the need for extra security. It's a handy security measure while you are home alone or when you are not at home. 
You might also like
The Best Wireless Security Camera System
Wireless home security cameras
Conclusion
Ring Video Doorbell 2, has a dependable core technology. It does not just inform you of visitors when you are not at home, but it also lets you see who and when someone has rung the bell when you were not home.
It is a useful smart home device, but it also has its own typical smart home pitfalls. The first one being the dependency of the entire operation on Wi-Fi.
This means numerous hiccups while you are attempting connectivity between your smart device, your Wi-Fi, the cloud server, and lastly, your mobile app. 
In the modern-day, highly effective systems that will make you feel safe in your home should not be" reserved for the famous" thing, it should be a part of your must-have.
Ring video doorbell 2 and other security cameras come with many other features that outshine any previously-invented systems and should be a must-have.
I hope you found this ring video doorbell 2 review useful and informative. If you have any questions, just leave me a message below.