Our homes are our safe havens, where we not go to relax but also feel safe and protected. One of the best ways you can protect your home is by using home safety devices including security cameras.
They help monitor the activities happening in and around your home, at all times and possibly prevent or solve crimes.
What do You Consider When Buying a Security Camera?
One of the first things you consider is the part of your house you want to monitor. Is it the inside or outside? Is it the nearby street? You also need to visualize your home as a burglar would.
Look for areas with little or no lighting where they can pass or hide undetected. Find cameras for these areas so that you can monitor all-around your house at all times.
The type of camera you buy is also an area of consideration. Do you want a visible camera, a hidden camera, motion-detecting cameras, or all of them? Motion-activated cameras are great, especially for poorly lit areas.
You also want to consider the features of the camera before purchasing. Ask yourself questions like:
what can you use to monitor the camera?
Does it have night vision, and how good is it?
Is the camera waterproof, easy to install?
Is it easily visible?
These questions can help you narrow down your security camera choices to find one that suits your home perfectly.
Types of Home Security Cameras
Before deciding on what security camera you'll get that will meet your needs, it is best to know what types of cameras are available. Home safety devices especially cameras work differently in different locations.
These cameras, as the name suggests, are installed inside the house. They often offer full 360-degree coverage of the house, with a single camera to monitor an entire area.
Some of the cameras also have a fixed lens which allows you to focus permanently in one specific area. There are two types of indoor cameras. These are:
Wired indoor cameras- These are cameras that use a coaxial or Ethernet cable to connect to a central recording device. They are mostly dome cameras and are mounted on ceilings. These cameras provide a wide field of view of the inside of a home and require professional installation.
Wireless indoor cameras– Known as IP or Wi-Fi cameras, indoor wireless cameras typically connect to a wireless network and store footage in the cloud. They are easy to install and don't need a professional. However, they are completely wireless as you will need to plug them into a power source. Wireless indoor cameras can include specialty cameras, such as baby cams like these mentioned in a previous post that record the humidity, temperature, and air quality in a baby's room.
View Top Rated Indoor Security Cameras Here
Outdoor Cameras
usually have a more durable and weather-resistant build. They are made to capture more expansive exterior views and perform well in any outdoor lighting condition.
Much like indoor cameras, these cameras also include options like tilt control, remote pan, and infrared night vision, to give you more control and protection on the outside of your house. The types of outdoor cameras include:
Wired outdoor cameras– Due to their technical requirements, wired cameras require professional installation. These cameras use wires to connect to a central recording device. They are typically bullet-style cameras because of their long, cylindrical shapes. You don't need to connect them to an outlet, and you can mount them on walls or ceilings. They are also suitable for indoor use.
Wireless outdoor cameras- These cameras have the same appearance as indoor cameras but have a larger build and are weather-resistant. They have a wide field of view and are mounted to a wall using a mounting plate. Some wireless cameras have an integrated spotlight and siren that can startle and scare away intruders.
Wire-free outdoor cameras – These cameras are similar to outdoor wireless cameras, but they operate using rechargeable batteries, so they don't need to be plugged into an outlet. These cameras can't record continuously because of the battery power hence they only record when they detect motion. Some use a solar panel attachment to recharge the batteries.
Video doorbells – These are cameras placed inside the standard doorbells. They record when they detect motion or when someone presses the doorbell. They have two-way audio that connects to a smart TV or smart device to enable you to talk and see to whoever is at the door. The video recording is only one way; the person outside can't see you. They can also record interactions if you're not there to monitor, so you can view them later.
Floodlight cameras – These are cameras with a floodlight that turns on when the camera is in use. They help the camera get a clearer vision and can scare away intruders.
Top Rated Outdoor Security Cameras
Adjustable Cameras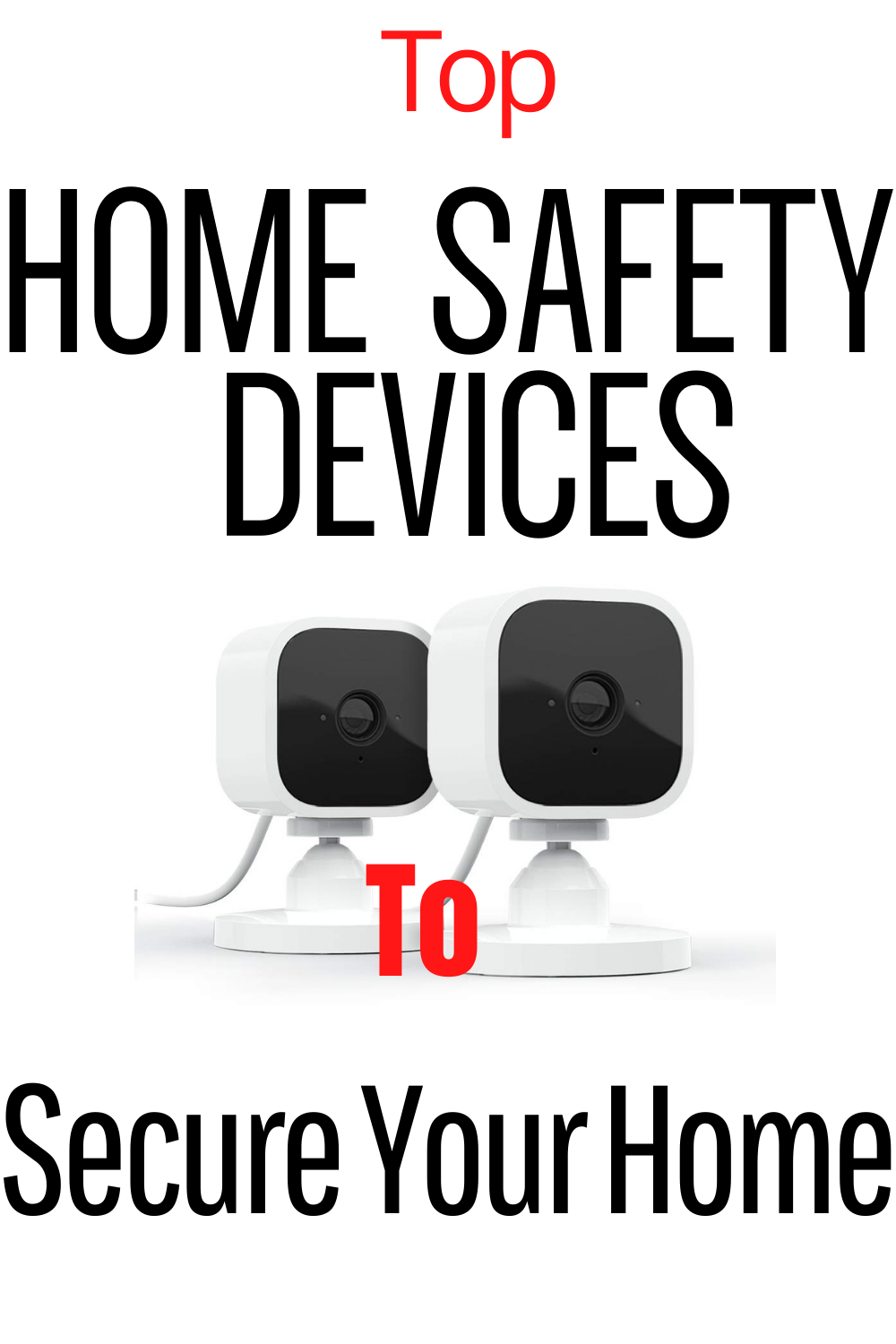 These are cameras fitted with motor-driven actuators that automatically move to get a wider field of view. They also offer tilt, zoom, and remote pan control so you can focus on what you want when needed.
These cameras start recording when they sense activity. They are great for saving space since they only turn on when necessary. They also alert you when they sense suspicious activity.
Security cameras with an integrated security system are the best option for ultimate monitoring. You can integrate your camera with several devices to get flexible viewing features. You can also use a video splitter to view multiple feeds simultaneously if you have multiple cameras installed.
These cameras have a duplicator that allows more than one person to have access to the camera and monitor feeds at any time. Some also have DVRs optimized for them, giving you control over the amount of footage you could need.
Conclusion On Home Safety Devices
You can never be too safe when it comes to protecting your home. You can get closer, however, by using security cameras.
These home safety devices give you control over what happens at, in, and around your home, even when you are away. There are multiple cameras available in the market today.
Take your time to go through all the available options, and do your research to find the best one for you. Ensure to only purchase from trusted, high-quality and reliable brands to get your money's worth camera.